Introducing #BrandspankFRIDAY: our absolute best prices OF THE YEAR. #deals4retailers
But only for a limited time. Sale ends Friday December 13, 2013
BrandPlan (Strategic Branding Blueprint)
Optimize your marketing budgets. By identifying where and how to invest for maximum ROI. It also identifies your brand's persona - to be used in all marketing activities.
#BrandspankFRIDAY Bonus Offer: FREE brand summary video, staff training session, and slide presentation with any brandplan.
Reg. Price: $14,400
(Incl. bound book)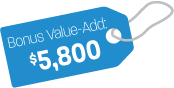 Website
Make your online experience as enjoyable as your in-store experience. By creating a more memorable and user-friendly website.
#BrandspankFRIDAY Deal: Free online database marketing campaign with the purchase of any website project.
Reg. Price: $22,000
(std. 5 page site)
Storefront Design
Get your stores to command more attention. And experience more in-store traffic and overall awareness.
#BrandspankFRIDAY Deal: Get two storefronts designed for the price of one.
Reg. Price: $15,800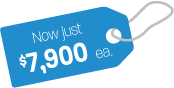 CX Campaign
Make your stores a place customers want to visit. By creating a more engaging shopping experience.
#BrandspankFRIDAY Deal: Get three CX ideas for the price of 2.
Reg. Price: $7,200 for 3
Creative Campaign
Make your customers more interested in what you have to say. By sharing your story in a memorable & relevant way.
#BrandspankFRIDAY Deal: 40% off concept development with any fully produced campaign. ONLY 4 AVAILABLE
Reg. Price Approx: $24,000
(prod. not incl.)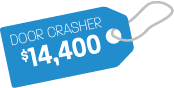 Social Media
Make your brand part of the conversation. And have more people talking about you in a positive way.
#BrandspankFRIDAY Deal: FREE background design package for Facebook and Twitter with every social media management project (with minimum 6 month contract).
Reg Price: Starting at $600p/m
(Min. 6 months)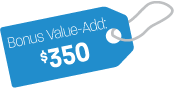 Flyer Design
Improve the ROI for your flyer program.By having them spend more time on your customers coffee table.
#BrandspankFRIDAY Deal: 40% off design and set-up for the 2nd and 3rd flyer - after we've created and produced the initial four page flyer.
Reg. Price: $13,800 For 3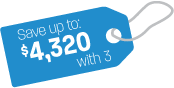 Database Marketing
Maintain an ongoing relationship with your customers. By having them look forward to hearing from you.
#BrandspankFRIDAY Deal: Develop your Data Base Marketing for our lowest price of the year: 40% off.
Reg. Price: $4,800
(per e-blast campaign)